Maximum Password Age Setting in Windows 8/8.1
Many people never change the passwords created for the user accounts in their computers at a fixed or flexible period, which, in a way, brings hidden threatening to the computer data safety. When it comes to the reasons, some of them may complain that they are too busy to remember to change the codes. Suppose you encounter the same problem, what will you do? FYR, this article will tell you how to tackle it by setting maximum password age in Windows 8 computer.
Maximum password age means the period of time (i.e. a number of days between 1 and 999) that a password can be used before the system requires the user to change it. It is automatically set to 0 in Windows computer, which indicates that passwords never expire. Moreover, from the following steps, you can learn how to set maximum password age by yourself.
Video guide on maximum password age setting in Windows 8:
Steps to finish maximum password age setting in Windows 8/8.1:
Step 1: Go to the Search bar with Windows+F hotkeys, enter gpedit.msc in the search box, choose Apps and click gpedit on the results page to open Group Policy Editor.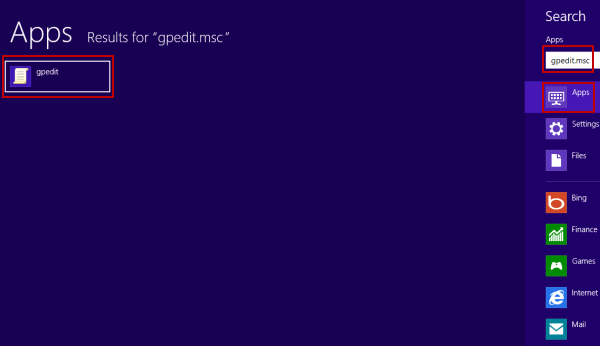 Step 2: Find and access the "Maximum password age" policy according to the path below.
Computer Configuration/Windows Settings/Security Settings/Account Policies/Password Policy/Maximum password age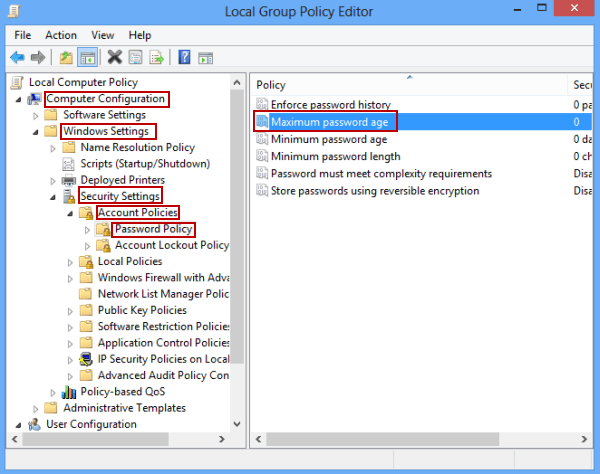 Step 3: Change the value from 0 to a number between 1 and 999, and then click OK to complete the setting.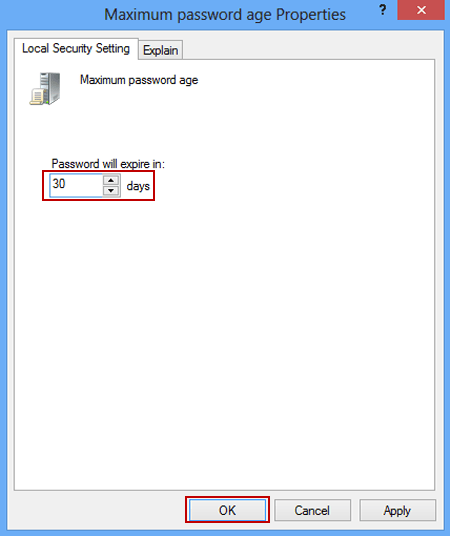 Tips:
1. It is recommended to change the passwords every 30 to 90 days for safety concern, depending on your specific need.
2. You can go to set minimum password age which determines the period of time that the passwords must be used before user can change them. And please note that it must be less than maximum password age.
Related Articles: