How to Set/Change Screen Saver in Windows 8/8.1 Computer
Screen saver, as its name implies, is used to protect the display screen of computer. Therefore, many newbies are intensely concerned about how to set screen saver in their computers. To meet this specific need, this article summarizes three ways to set or change screen saver in Windows 8/8.1 computer.
Video guide on how to set or change screen saver on Windows 8:
3 methods to set/change screen saver on Windows 8/8.1 computer:
Method 1: Set/change screen saver in Appearance and Personalization settings.
Step 1: Right-click Control Panel on the desktop and choose Open to access it. Or you can directly double-tap it.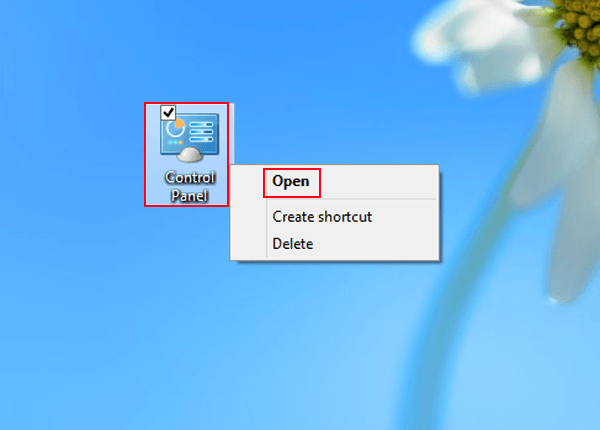 Tips: You may also be interested in How to Add Control Panel to Desktop in Windows 8 Computer.
Step 2: Choose Appearance and Personalization in Control Panel.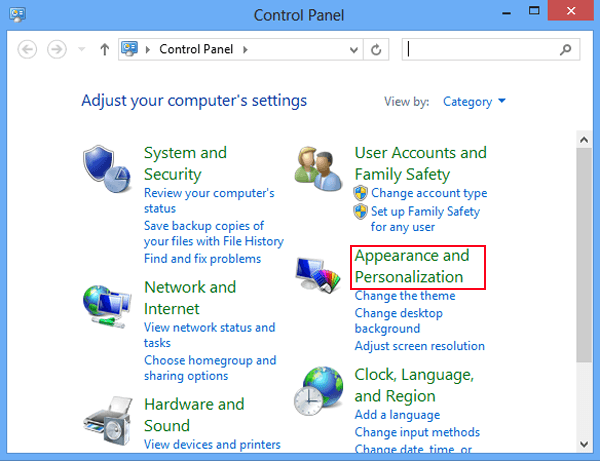 Step 3: In Appearance and Personalization window, click Change screen saver under Personalization.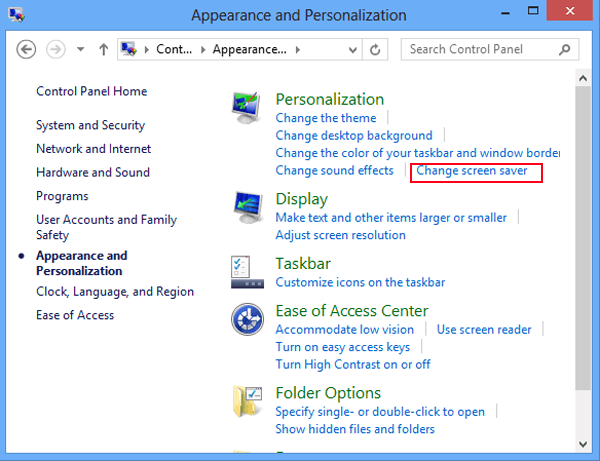 Step 4: As the Screen Saver Settings window shows up, click the down arrow under Screen saver and choose an object from None, 3D Text, Blank, Bubbles, Mystify, Photos and Ribbons in the list.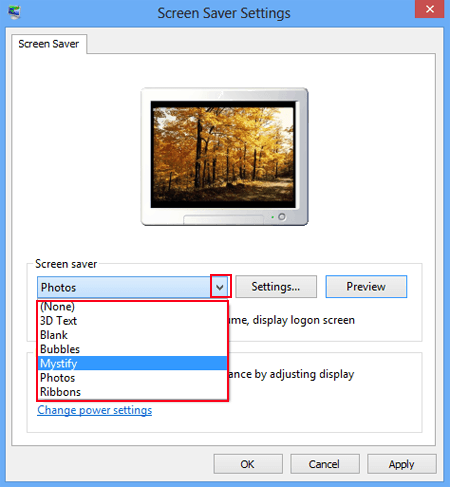 Step 5: Make more settings to the selected screen saver. (Optional)
Regarding to screen saver of 3D Text or Photos, you can make more settings by clicking Settings.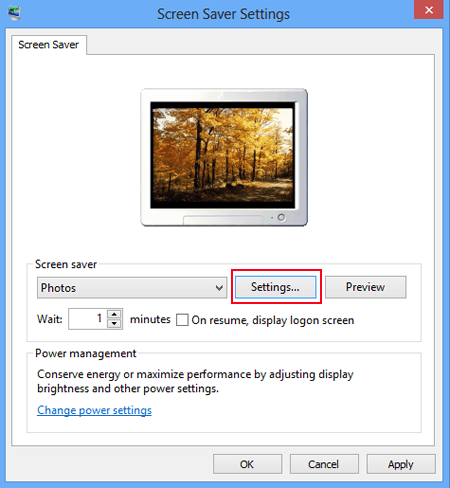 For example, in Photos Screen Saver Settings, you can tap Browse to choose a folder where your own pictures are, select a slide show speed from Slow, Medium and Fast, and click Save to save the changes.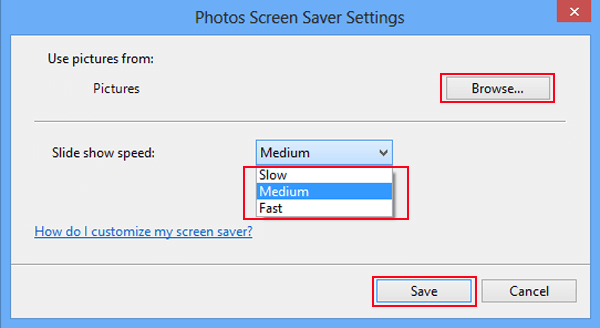 Step 6: Set/change waiting time. (Optional)
You can set or change the waiting time for the screen saver. In other words, the time determines when the chosen screen saver appears after you leave the computer.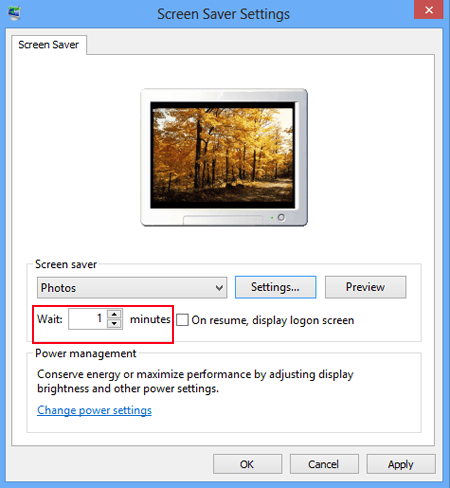 Step 7: Click OK to bring the settings into effect.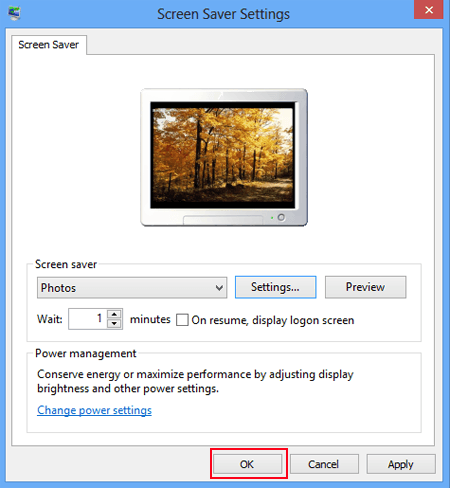 Method 2: Set/change screen saver in Personalization settings.
Step 1: Open Personalization window.
Right-tap any blank area on the desktop and select Personalize to open it.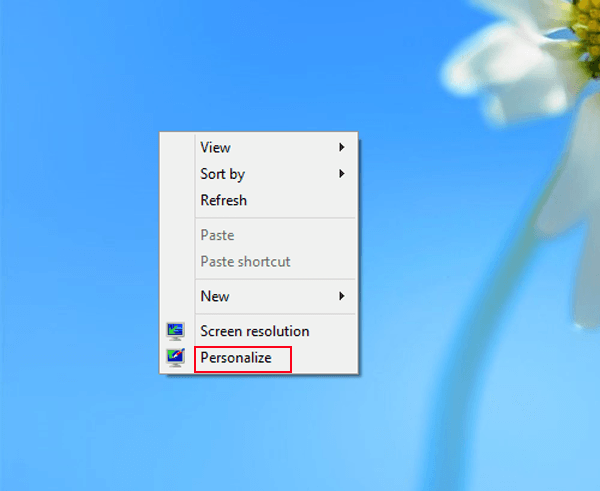 Or, on the desktop, press Windows+I hotkeys to open the Settings panel and choose Personalization on it.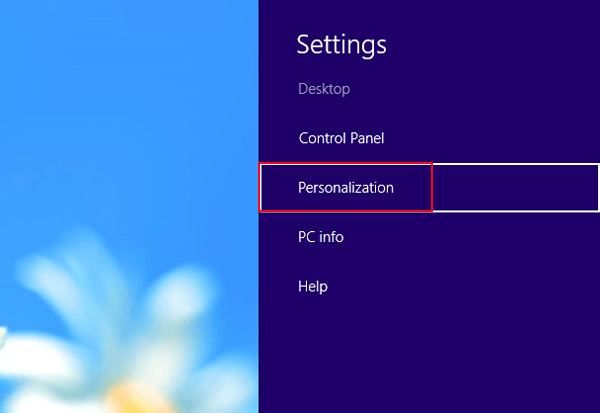 Step 2: In the Personalization window, find and click Screen Saver on the bottom right corner.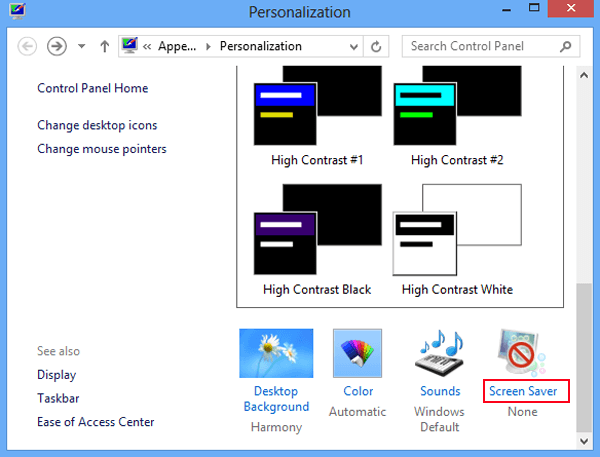 Step 3: Set or change the screen saver.
For more info, please refer to the guidance of Method 1.
Method 3: Set/change screen saver directly in Screen Saver Settings.
Step 1: Open Screen Saver Settings through Search panel.
Press Windows+F hotkeys to open the Search panel, type screen saver, choose Settings and click Change screen saver in the searching results.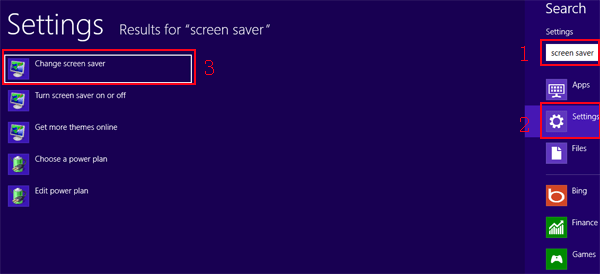 Step 2: Select a screen saver and make more adjustments to its setting if you would like to.
Similarly, you can refer to the instruction in Method 1.

Tips: After setting a screen saver, you can create a screen saver password to protect your PC.
Related Articles: