5 Free Ways to Reset Windows 10 Login Password
Are you looking for a way to recover or reset Windows 10 login password? Actually besides the specialized Windows 10 password recovery tools, there are still lots of ways that you can try to reset Windows 10 login password free.
Here 5 free ways will be shared for you to reset Windows 10 login password.
1. Reset Windows 10 Password with Administrative Privileges
Administrative privilege gives you the highest permission to access Windows computer. So once you get it, don't doubt that you can reset Windows 10 login password easily with it.
Note: Lost Administrator Rights in Windows 7/8/10 | How to Get Back
Step 1: Access to your Windows 10 computer with local or built-in administrator account.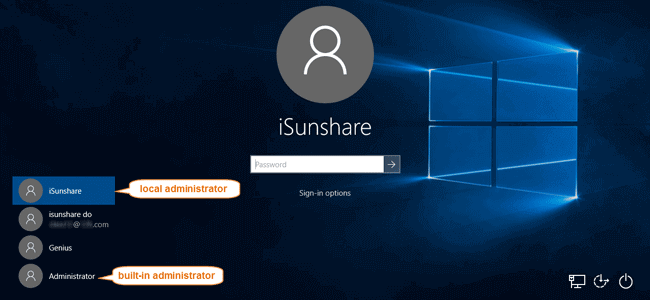 Step 2: You will have several choices to reset Windows 10 login password with admin rights.
If you have created password for user account in Windows 10 computer, now just follow the same methods to reset Windows 10 password.
1. Computer Management
2. PC settings
3. Control Panel
Besides, you can also run Command Prompt as administrator to reset Windows 10 local login password with command. To get more details, please see how you can change Windows 10 password with default administrator.
2. Reset Windows 10 Login Password with Password Reset Disk
This is the most direct way for you to reset Windows 10 login password on login screen.
No matter you forgot Windows 10 login password or not, now you can reset Windows 10 login password with reset disk for local account, as long as you have created password reset disk for it previously.
1. Select the login user on Windows 10 login screen.
2. Type a wrong password in box and press Enter.
3. While you are prompted with "Password is incorrect", click OK and you see the link Reset password.
4. Plug password reset disk into Windows 10 computer and click on link "Reset password".
5. Then follow Password Reset Wizard to reset or remove Windows 10 password with reset disk.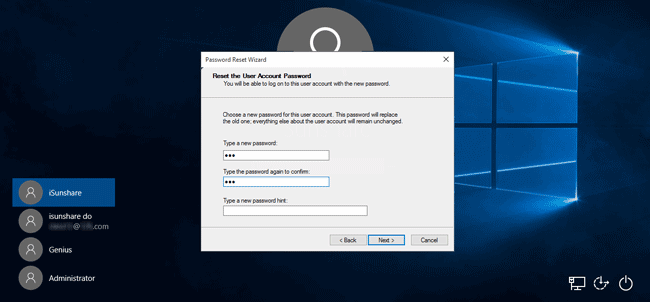 Note: If there is no previously-created password reset disk, please learn how to create a Windows 10 password reset disk on another computer.
3. Reset Windows 10 Login Password with Install CD
Generally the installation disc is used to install, reinstall or repair Windows system. But now let's take it to reset Windows 10 login password. You can receive it while you buy the Windows 10 computer or create it with media creation tool provided by Microsoft.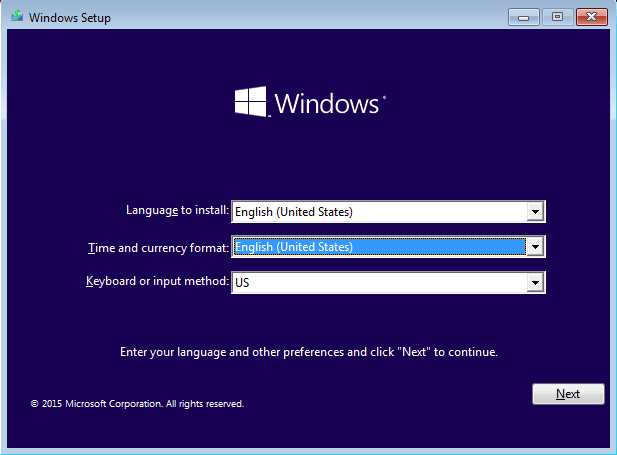 The process to reset Windows 10 login password with install CD will looks a little difficult, and the hardest part is how to replace ultimal.exe with cmd.exe in order to run Command Prompt on Windows 10 login screen.
In summary, you have three steps to follow if you choose install CD to reset Windows 10 password.
Step 1: Run Command Prompt instead of utility manager on login screen.

Step 2: Reset Windows 10 login password for local user with net user command.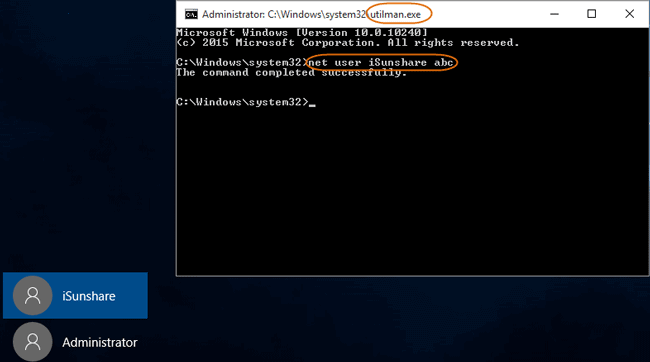 Step 3: Restore utility manager and command prompt.

For more details, see the article reset Windows 10 local admin password with command prompt.
4. Reset Windows 10 Login Password on Microsoft Online Page
Suppose you are trying to login Windows 10 with Microsoft account and prompted that password is incorrect, probably you have suggested to reset Windows 10 password on Microsoft page.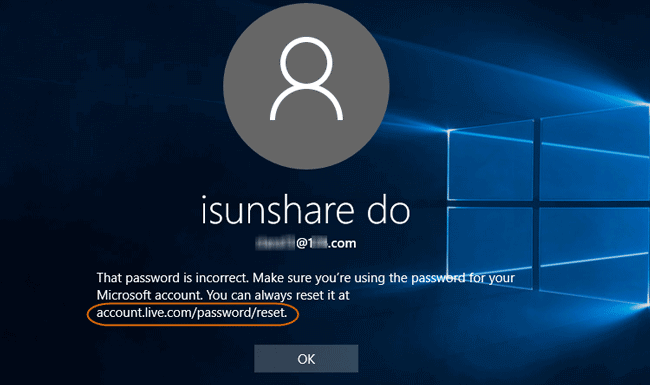 What you can do to finish the Windows 10 password reset for login with Microsoft account?
1. Find another accessible Windows computer with internet access.
2. Open a browser and enter the page address https://account.live.com/password/reset.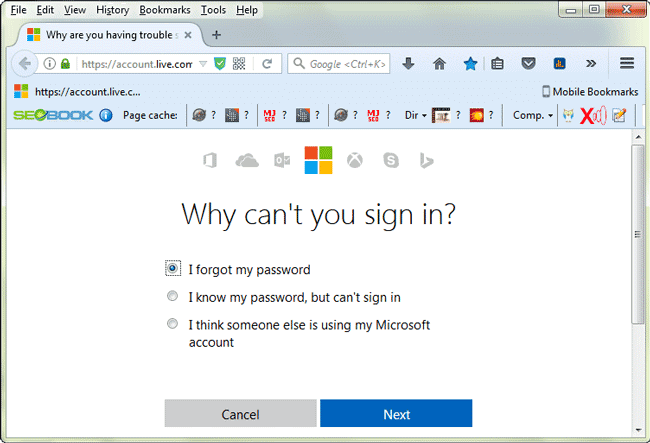 3. Choose the reason why you need to recover Microsoft account password.
4. You will be asked to confirm the Microsoft account and provide a phone or email to get the security code.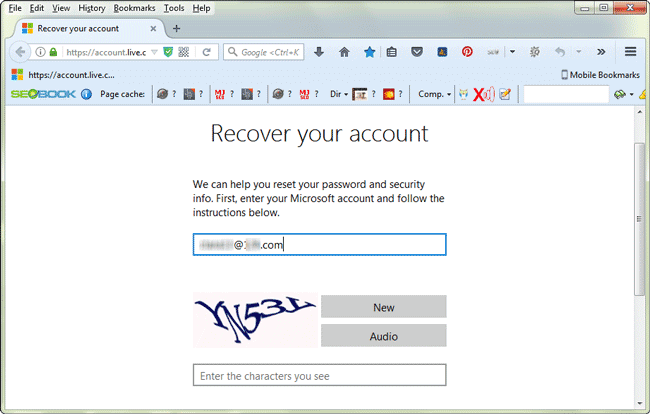 5. Once you enter the security code on this page, you will be able to reset password for Microsoft account.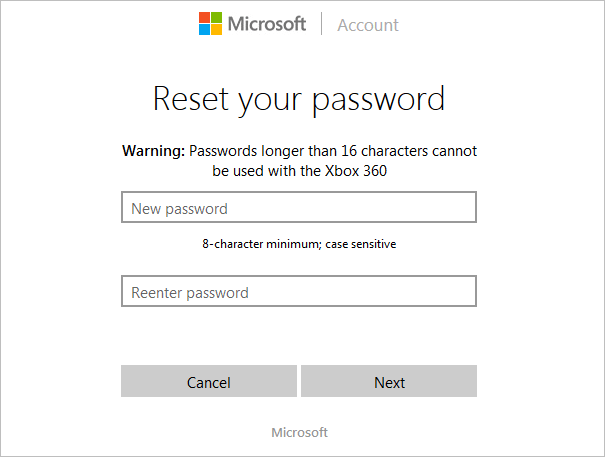 Seems easy? Remember it only works when Microsoft account has become your Windows 10 login user. If you have not added Microsoft account for Windows 10 logon, please try methods above or below.
5. Recover Windows 10 Password with Free Ophcrack
Compared with above methods to reset or remove password, the free Ophcrack will help you to retrieve your Windows 10 original login password.
Step 1: Download the CD image and burn it into a bootable USB drive.
Because no new version is provided for Windows 10, please choose Ophcrack Vista/7 Live CD instead. Once it is downloaded, you can install it to a USB flash drive using ISO2Disc.  As last, you will get Ophcrack live USB.
Step 2: Recover Windows 10 password with Ophcrack.
1. Boot your Windows 10 computer from Ophcrack Live USB.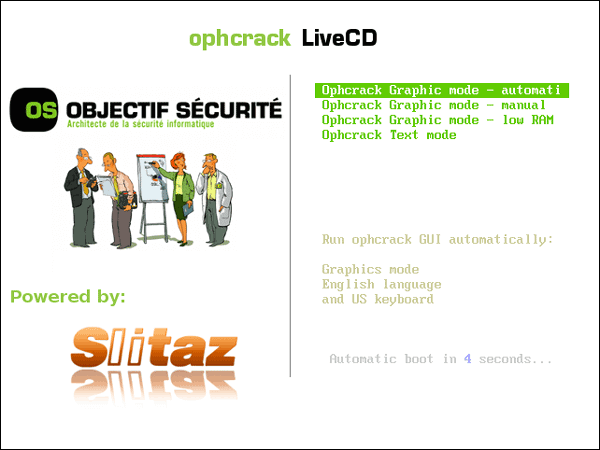 2. While Ophcrack runs on your computer, choose the automatic mode.
3. Computer will automatically load the Linus live image into memory and find back the Windows 10 login user password based on rainbow table.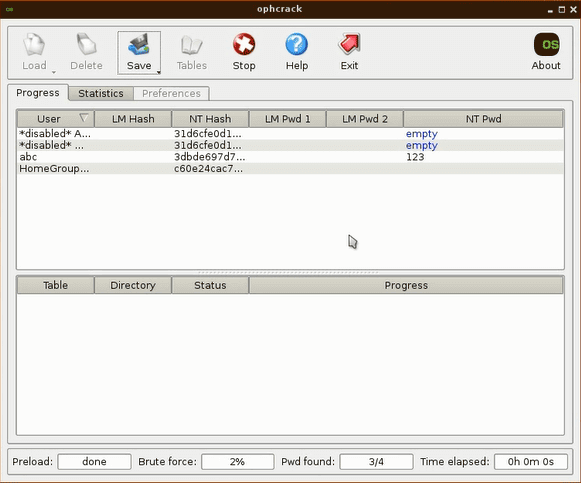 4. Restart your computer without Ophcrack live USB and you can login Windows 10 with its original password.
It has cost you much time but still cannot work? Learn what to do if Ophcrack cannot work on Windows 10.
Tips:
Instead of above free windows 10 password recovery methods, actually there is another option you can choose at any time to reset windows 10 login password. It is the professional windows 10 password recovery tool, Windows 10 Password Genius, which can not only reset Windows 10 login password, but also create new login account no matter you are locked out of windows 10 computer or not. It may be your last choice but must be the best.
Related Articles: