How to Reset Windows 7/8/10 Password without Third-Party Software
Forgot administrator password to login Windows 7/8/8.1/10 computer and don't want to use any software?
Congratulations you are right here, because this article is intended to talk about how to reset forgotten Windows password without any software. So anyone who have following password reset disk, admin account or installation disc, who will be able to sign in computer again.
3 Methods for Windows 7/8/8.1/10 forgotten password reset without software:
Method 1: Reset forgotten Windows admin password with reset disk
"Create a password reset disk" is a powerful feature provided for users to create a Windows password reset disk anytime on accessible computer. And this reset disk would play an important role in windows password reset after you forgot password and locked out of computer. Now let's see how to reset Windows forgotten administrator password with password reset disk.
1. Plug password reset disk, generally a USB disk, into your locked Windows 7/8/10 computer.
2. On Windows logon screen after you typed a wrong administrator password, a link "Reset password" would appear under password input box. Just click it to open Password Reset Wizard.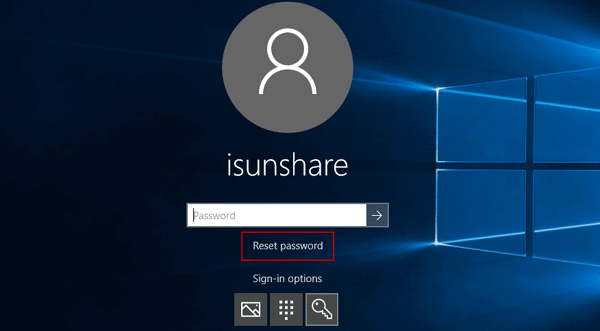 3. Click Next button and follow wizard to reset a new password for locked administrator.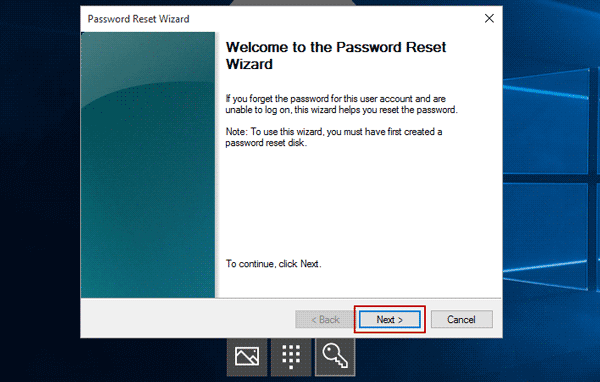 4. At last, you can click Finish button to close password reset wizard and turn back to login computer with new administrator password.
Note: If there is no password reset disk, you can create one reset disk with third-party software, such as iSunshare Windows Password Genius, after locked ouf of computer or go on to find other methods.
Method 2: Reset Windows forgotten administrator password with admin privileges
On Windows login screen, besides "Reset password" link, you could also switch the login user from locked one to another available administrator. Then you can run command prompt to reset Windows forgotten password.
Step 1: Login computer with another admin account.
Windows 7: Click "Switch User" option on locked screen and choose another administrator to login.
Windows 8/8.1: Click the arrow on the left side of login user, and choose one available admin account. Enter password to login Windows 8/8.1 computer.
Windows 10: Select another admin account on the left-bottom side of login screen and enter password to sign in Windows 10 computer.
Step 2: Run command prompt as administrator.
Windows 7: Click Start > All Programs and unfold Accessories. Right-click Command Prompt and choose "Run as administrator".
Windows 8/8.1/10: Press Win + X, choose Command Prompt (Admin) and click Yes to run Command Prompt.
Step 3: Reset Windows forgotten administrator password with net user command.
Type command "net user <username> <newpassword>", such as "net user isunshare abc", to reset new password "abc" for administrator "isunshare".

Note: Free way to enable built-in administrator when Windows 10 locked out
Method 3: Reinstall Windows computer to remove forgotten administrator password
Try to take Windows install CD to reinstall your locked Windows computer when you could not use above two methods. Before trying this method, please note that data loss is not inevitable even though it can help to solve Windows password forgot problem.
1. Boot your computer from Windows install CD, such as Windows 10 installation CD.
2. Click Next and you will go to Install now screen. Click the option "Install now" and follow wizard to reinstall Windows system. Then all the data belong to locked administrator would be removed, including forgotten administrator password. You can create new administrator as computer login user.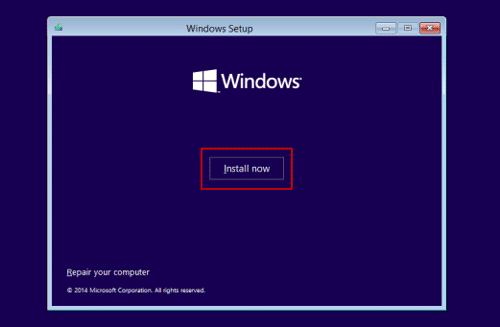 Undoubtedly all above three methods could work for Windows password reset in different situations. But if you have none of them, or you don't want any data loss after password recovery, how can you do?
At this moment, I think only powerful third-party software could help you without damage. So why not try the all-in-one password recovery tool, iSunshare Windows Password Genius Advanced when you have no idea? What I know is it could effectively remove forgotten Windows 10/8.1/8/7 password easily from locked computer and reset Windows server 2016/2012/2008/2003/2000 password without data loss.
Related Articles: