How to Remove Login Password from Dell Precision Windows 7/10 Laptop/PC
How can I reset or remove Dell Precision forgotten login password on Windows 7/10 laptop or PC?
When you still remember the login password and you want to reset it, you could follow the two articles to see how to reset dell login password.
But if you have forgotten dell login password, and have no password reset disk to reset forgotten dell login password, I think you would need to go on and find other methods.
Steps to Remove Dell Precision Windows 7/10 Laptop or PC Login Password
Step 1: Preparation.
Windows password recovery tool: Windows Password Genius Advanced
Accessible computer: Windows PC or laptop
Removable device: writable USB flash drive or CD/DVD-ROM
Above three software and devices are prepared for creating a password reset disk instead of one created on accessible dell Precision laptop or PC.
Step 2: Burn password reset disk with all you prepare.
When you are ready, now run Windows Password Genius Advanced on available computer.
Plug writable removable device into the computer, such as bootable USB drive or CD/DVD-ROM. Now we select USB device option and choose inserted USB drive from drop-down list next to button Begin burning. Click the button next.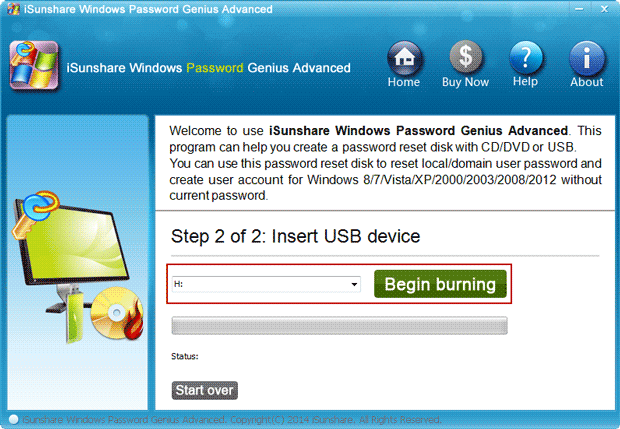 About few seconds later, the USB drive will be formatted and burned with Windows password reset disk, which you can use to remove or reset Windows 10/8/7/Vista and Windows server password.
Step 3: Remove Dell Precision forgotten login password with disk.
Exit USB drive from accessible computer, and insert it into locked Dell Precision laptop or PC.
1. Set computer boot from USB drive.
2. When Windows Password Genius Advanced runs on your locked Dell Precision computer, select the login account in user list and click Reset Password button. Tap Yes button then to remove Dell Precision Windows 10 login password.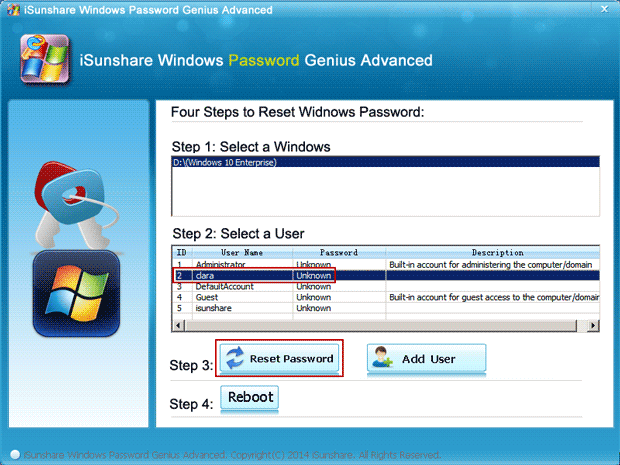 If it is successful, you can see the login account password have become blank and it is shown on Windows Password Genius Advanced. At this moment, please reboot dell Precision computer from hard disk to make Windows 10 password remove effective. Otherwise, try to create new administrator with new password to login Dell Precision laptop or PC instead of previous locked login account.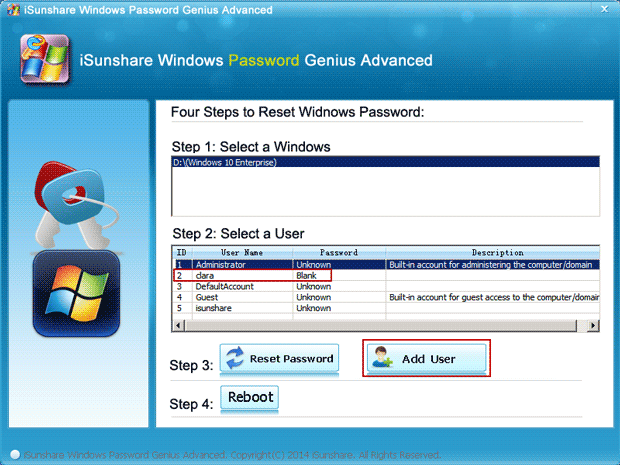 Above introductions just supposes the Dell login user is local account. If suppose your Dell Precision laptop is installed with Windows 10 and login user is Microsoft account now, you would have to reset Windows 10 Microsoft account password if you want to login the locked Dell laptop again.
Note: Microsoft account password reset is the same for Windows 8 and Windows 10 computer. So just follow passage talking about resetting Windows 8 Microsoft account password.
Related Articles:
How to Unlock Dell XPS Laptop Windows 10 Password Forgot How to Bypass HP Laptop Administrator Password to Login