How Do I Install and Remove Chrome Extensions Manually
Google Chrome allows users to add extensions, especially after Chrome web store opened. In this way, you can custom your own personalized browser. Nevertheless, extensions can slow down your browser. So you should add extensions in reasonable. You can follow the procedure below to learn about how to install and remove Chrome extensions manually.
Part 1: Install Chrome Extensions Manually
In general, you can go to the Chrome web store and search for the extension you want. Download and install automatically in safety. However, some extensions are not available for secure in Chrome. Under such circumstances, you may have to bypass Chrome store and install extensions manually. Here is the tutorial.
Step 1: Download the extension on the desktop. Open Chrome, click on vertical ellipsis menu button at the top-right corner and select More tools >Extensions.
Note: You can go to the extensions page by inputting "chrome://extensions" directly in the address bar.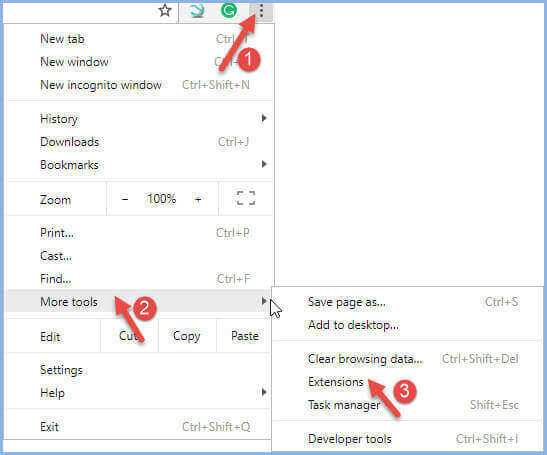 Step 2: Check in Developer mode. Drag the .crx file you have downloaded and drop it onto the extensions page. Click Add when Chrome asks if you want to add the extension to your browser.

Part 2: Remove Chrome Extensions Manually
Some users install a lot of extensions in Chrome but use them just a few times. Worse, it didn't load properly and impact browser efficiency. Therefore you have no choice but to remove Chrome extensions.
Way 1: Remove Chrome extensions by right-clicking extension icon
The method to remove Chrome unhide extensions is straight-forward. Extensions may show at the right of the address bar. Simply right-click on the extension icon you want to remove and select Remove. While the Confirm Removal window pops up, tap Remove button to finish.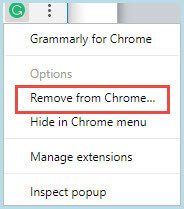 Way 2: Remove Chrome extensions on Extensions page
Step 1: In the address bar, input chrome://extensions and Enter, you can easily reach the Extensions page. Or you can also click More at the top-right corner, select More tools and Extensions.

Step 2: Click on trash can icon behind the extensions which you want to remove from Chrome.

Way 3: Remove Chrome extensions via Extensions folder
Step 1: By default, to open the Extensions folder you should be in a folder like below:
C:\Users\NAME\AppData\Local\Google\Chrome\User Data\Default\Extensions

Step 2: As you can see the folders name are hidden, so you have to ensure whatever installed extension you want to remove. Go to the Extensions page, check the Development mode box and the ID of the extension will show to you.

Step 3: Choose same folder name as the extension ID, right-click to delete it. Relaunch Google Chrome.

Related Articles: