3 Options to Promote Standard User to Administrator in Windows 10/8/7
As we know, only Administrator has complete control over the PC. And if you are a standard user now, you can change it to administrator as long as you have admin access to Windows computer.
Here are 3 common options for you to promote standard user to administrator in Windows 10/8/7 while you can log on to Windows computer with admin account.
Note:
If you need to create an admin account instantly for Windows computer, iSunshare Windows Password Genius will help you.
Method 1: Using Control Panel
1. Open Control Panel and view by Category.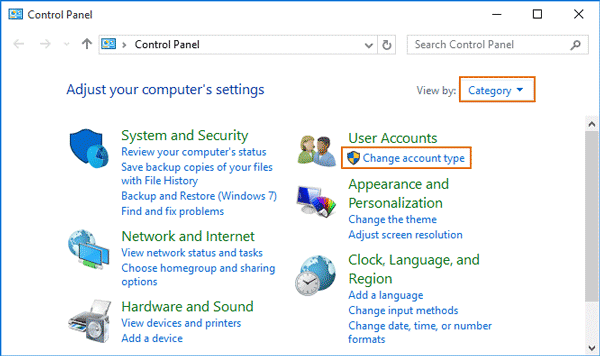 2. Click Change account type under User Accounts.
Confirm the UAC and continue to do. If you can't type an administrator password, please recover Windows password at first.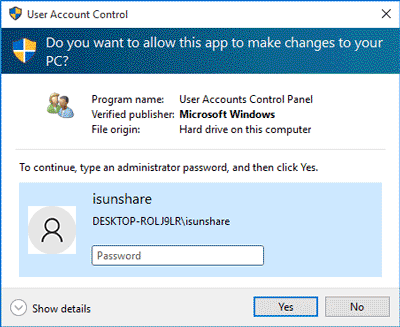 3. Choose the standard user you want to change to administrator.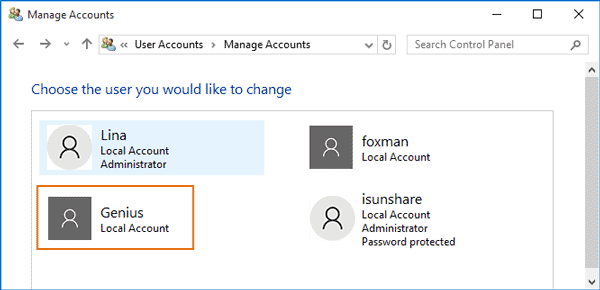 4. Click the option Change the account type again next to standard user.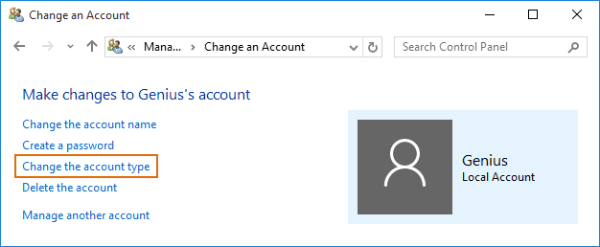 5. Choose account type Administrator and confirm Change Account Type.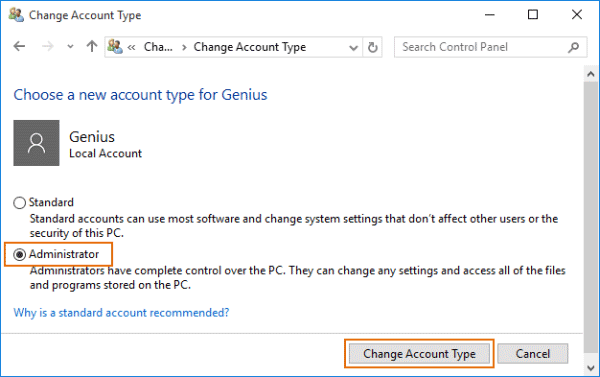 Method 2: Via Command Prompt
1. Open Command Prompt and run as administrator.
2. Type the following command in the Command Prompt window and hit Enter. Replace Genius with the name of your standard user account.
net localgroup Administrators Genius /add

3. Now you have successfully changed/promoted standard user to administrator.
Method 3: Through Computer Management
1. Right click This PC (or My Computer) and click on Manage.
2. When Computer Management opens, right click the standard user and choose Properties.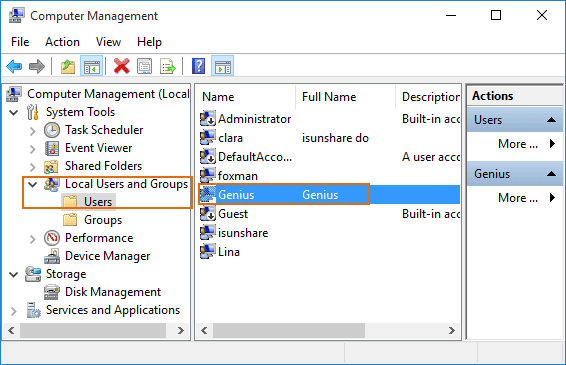 3. Tap on Member Of in Properties window, and click on Add button.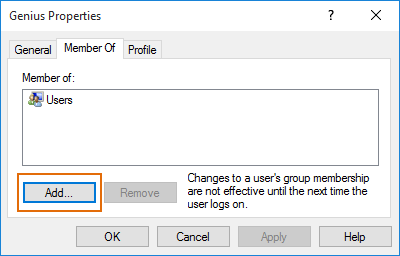 4. A new dialog Select Groups will open. Click the Advanced option.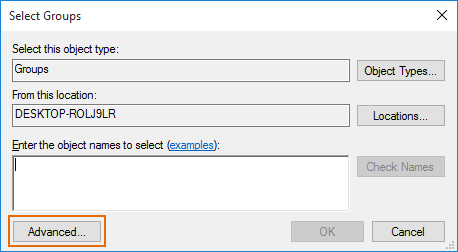 5. Continue to click Find Now. There you can see all the groups you can select. Choose Administrators and click OK.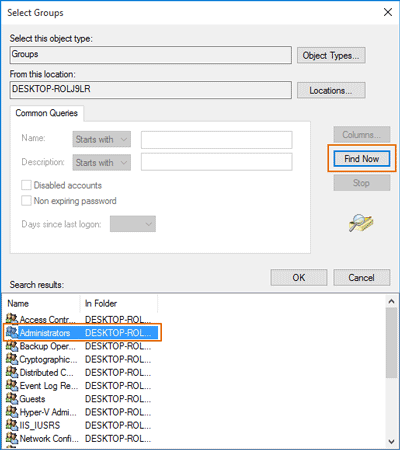 6. Click OK again and again to apply the changes. The standard user will become administrator.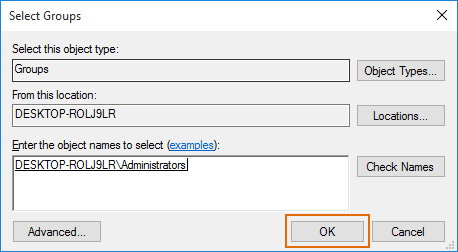 Summary:
Suppose you find you have lost administrator rights in Windows, please get back and then follow above methods to change standard user to administrator in Windows computer.
Related Articles: