How to Encrypt PDF Document through Certificate
As is known, owner and user passwords are usually used to encrypt PDF document. But in fact, besides this, we can find there is another way in Adobe that can make PDF document encrypted. That is certificate.
If you have understood how to encrypt PDF file with password and how important PDF encryption is, now in consideration of your PDF document security, please learn to use certificate to encrypt your PDF document.
Prerequisites:
When your document is not signed or certified now, you can encrypt PDF with certificate besides with password.
Detailed steps to encrypt PDF through certificate:
Step 1: Open PDF document you want to encrypt or lock with certificate. Click Tools – Protection -Encrypt. Choose Encrypt with Certificate under Encrypt.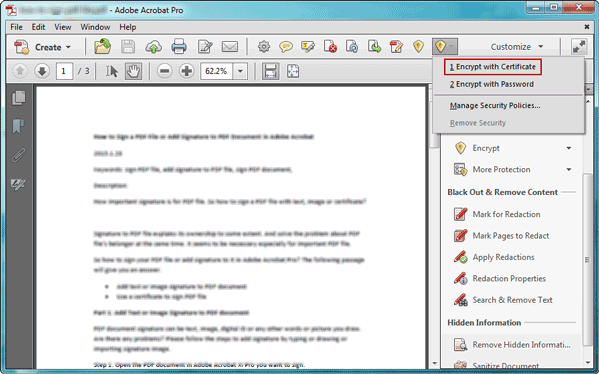 Step 2: Click Yes if there is a pop-up message and enter Certificate Security Settings.
Make sure how you want to encrypt document with certificate. Check it under Select Document Components to Encrypt.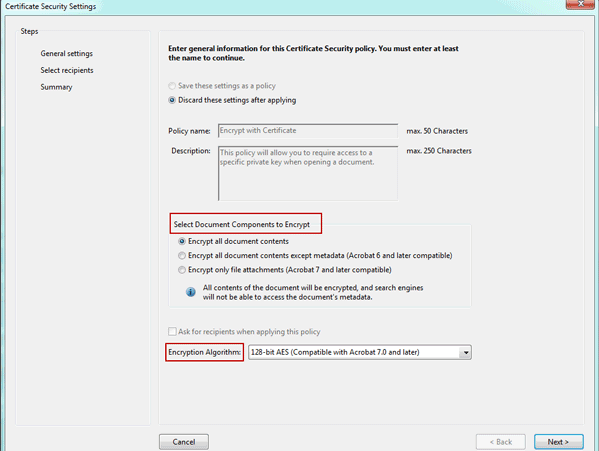 Also, you can choose an encryption method in "Encryption Algorithm". Click Next.
Step 3: In following appearing digital ID selection window, select one from digital ID list you want to use to encrypt PDF file. Click OK.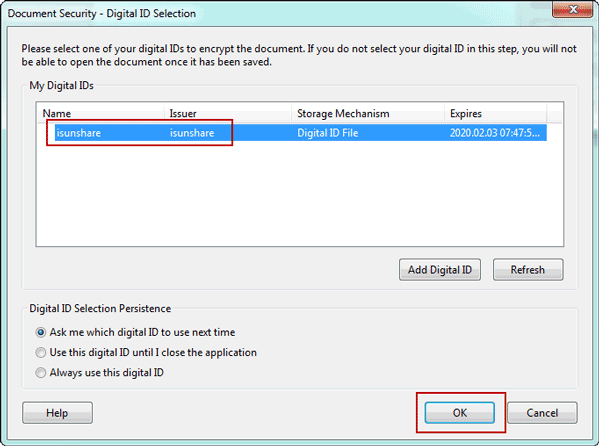 There is an additional option you can set how to use digital ID next time when you encrypt PDF file with certificate. Or if you think all of them are not what you want, click "Add Digital ID" to create new digital ID for PDF document encryption.
Reference: How to Create Digital ID in Adobe Acrobat XI Pro
Step 4: You will turn back to Certificate Security Settings, and selected digital ID will be shown there.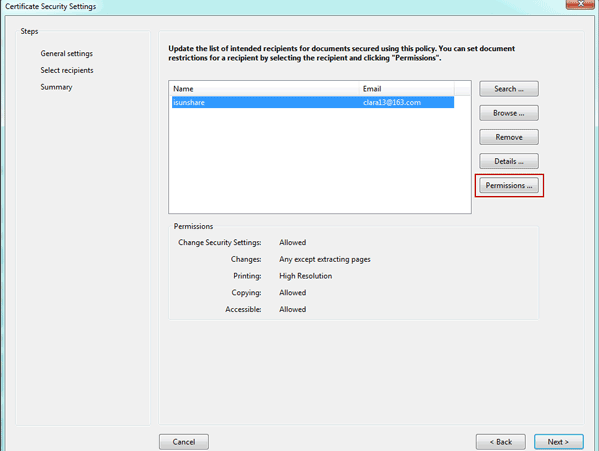 Now you can make more detailed settings for it. Click Permissions and you can set what you can do after PDF file encrypted with certificate.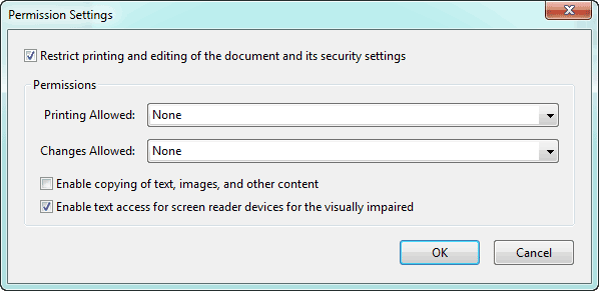 Step 5: If there is a prompting message appearing about Acrobat Security, click OK. And then restrict printing and editing of the document. Click OK.
Step 6: Click Finish and save PDF file.

While you try to open this PDF file next time, you will find requiring password to access digital ID that has ever been chosen during PDF encryption with certificate. Even though you can open this file, you still cannot edit it.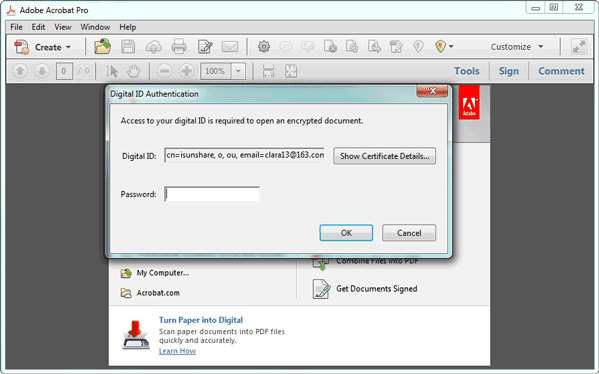 So if you forgot digital ID file password, you would not open encrypted PDF document, not to speak of editing PDF file.
But whether you cannot do anything about encrypted PDF document after digital ID file password forgot?
Related Articles:
How to Remove Digital ID or Digital ID File How to Bypass WinRAR Password Protected File Password