One-minute Work: Repair Your Website Error by Clearing Cache
If your website frequently goes wrong, the first time to delete your browser's cache will often work. This is due to the browser always extracts cache files to improve the speed of webpage opening. Nevertheless, the content of the webpage cache is too old that conflicts with the new content. Follow the easy steps below to repair your website error by clearing cache, mainly in Firefox, Safari and Microsoft Edge. This just takes one minute to complete.
Fix 1: Repair Your Website Error by Clearing Cache in Firefox
The following are detailed steps for two methods. Choose your predilection and follow the process to work out the issue in Firefox browser.
Way 1: Clearing cache in Firefox from Options window
Step 1: Open Firefox browser, click the hamburger menu at the top-right corner and select Options.
Tips: You can also input "about:preferences" command into the address bar and Enter to open Options window.
Step 2: Tap on Privacy & Security in the left panel, click on clear your recent history under History.

Step 3: In the Clear Recent History window, click the Down arrow next to the Time range to clear and select "Everything", check the "Cache" box. Tap on Clear Now button.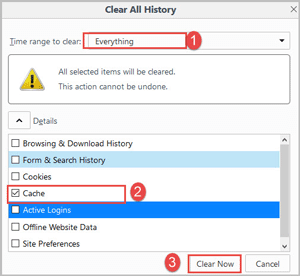 Step 4: Scroll down, in the Cached Web Content section, click Clear Now.
Note: Since we want to ensure there no useless cache files remain on your Firefox browser, so we recommend selecting "The Beginning of Time" option.

Way 2: Clearing cache in Firefox through menu bar
Step 1: Click on History in the menu bar at the top-left of the window and select Clear Recent History. You can use the Ctrl + Shift + Delete combination on your keyboard to open "Clear Recent History" window immediately.
Note: If the menu bar doesn't show in your browser, just right-click on the title bar and check menu bar to view it.

Step 2: In the pop-up window, select "Everything" from the drop-down behind Time range to clear. This is the same as the step 3 in Way 1 above.
Fix 2: Repair Your Website Error by Clearing Cache in Safari
If your Safari Browser runs slow, here is how to get rid of your browser data.
Method 1: Clearing Safari cache in Preferences window
Step 1: At the top-right corner, click on the pinion icon.  From here, you can select Preferences.
Step 2: Tap on Privacy button and click Remove All Website Data and Remove Now. However, if you prefer not to clear all website data, you need to click on Details button.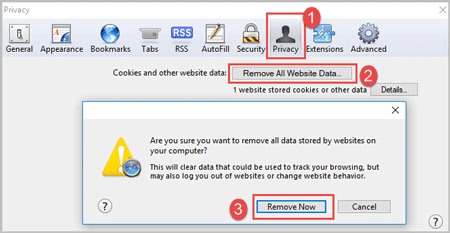 Method 2: Clearing Safari cache in Preferences window
Once your Safari is open, click Edit in the menu bar and select Empty Cache.
Tap on the Empty button to clear all your cache completely.
Tips: Press Ctrl + Alt + E can also quickly access Empty Cache window.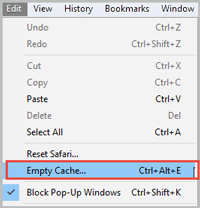 Fix 3: Repair Your Website Error by Deleting Cache in Microsoft Edge
Microsoft Edge is a new browser and looks modern. However, it has lots of the same features and functions inside.
Steps to deleting cache in Microsoft Edge
Step 1: At the top-right corner, click on three side-by-side dots and select Settings option.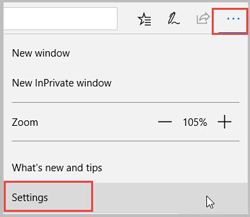 Step 2: Scroll down and click on Choose what to clear under Clear browsing data. Check the box that says "Cached data and files", click on Clear.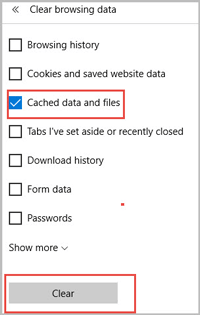 Related Articles: