How to Clear or Disable Chrome Cache Manually on Windows 10
In general, Google Chrome will store the webpages you have browsed into your computer. Such files, we called cache. When you go back to visit a website for twice, Google Chrome always extract the original content from the cache, instead of downloading it from the Internet. However, the cache can also slow your browser down if you don't clean it up. To solve the problem, we will show you how to clear or disable Chrome cache manually on Windows 10.
Part 1: Clear Chrome Cache Manually on Windows 10
When a webpage update, the old cache won't work anymore. Clear cache and download anew to prevent your browser from delaying. To renew the data, we provide three ways to clear Chrome cache step by step.
Way 1: Clear Chrome cache in "Clear browsing data" page
Step 1: Open Chrome, click on "More" icon at the top-right and select More tools> Clear browsing data.
Tips: You can also go to the Clear browsing data page by using Ctrl+ Shift+ Delete shortcut.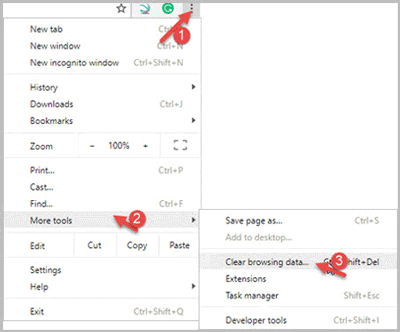 Step 2: In the Clear browsing data window, click the Down arrow to select the beginning of time. Check Cached images and files box, and then tap on CLEAR BROWSER DATA button.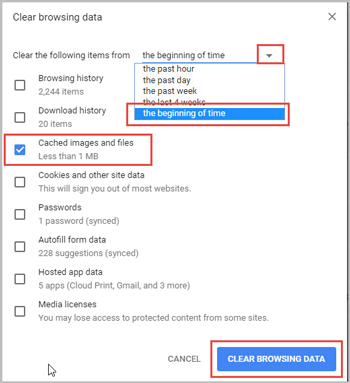 Way 2: Clear Chrome cache by changing the system hosts
Step 1: In the address bar, input "chrome://net-internals/#dns" and Enter.
Step 2: In the capturing events page, tap on the Down arrow at the top-right corner then click on the Clear cache and Flush sockets. Click on Clear host cache button.

Part 2: Disable Chrome Cache Manually on Windows 10
Considering the safety of your account information, you need to disable Chrome cache when you use a public computer. Follow the two steps below to disable cache easily.
Clear Chrome cache through "Developer tools" option
Step 1: Click on More icon, choose "More tools" from the list and then select Developer tools.
Tips: You can use the keyboard shortcut Ctrl+ Shift+ I directly.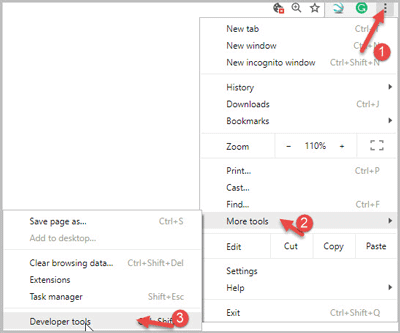 Step 2: There will pop up a window to the right of the page. Click on Network tab and tick the Disable cache box.

Related Articles: